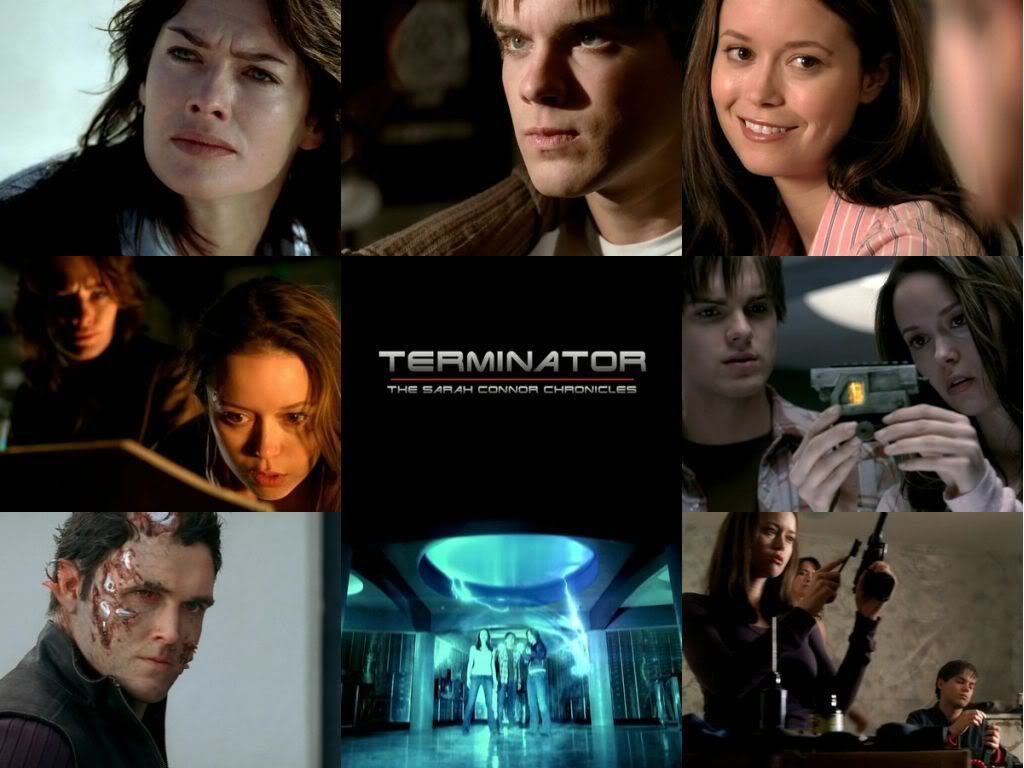 Terminator: The Sarah Connor Chronicles


a woman fights to keep her son alive when killer robots come from the future to prevent him from fulfiling his destiny

Type of Pilot:
action/adventure; sci-fi
Similar Shows:
Well, it has actions scenes like 24, and it's got strong kick-ass women as the leads, like Alias, Buffy or Painkiller Jane, but it's really not anything like any of those. Hmm. Guess, it's a bit of an original beast. Nice.
The Inner Light:
No one is ever safe.
Strengths:
Great premise, great cast, great action sequences, the promise of interesting sub-plots.
Weaknesses:
None that I can think of.
Impressive Characters:
Cameron, the good Terminator
Impressive Actors:
Summer Glau owns this show, she's great from start to finish.
Continuity:
Looks like the show will have a few running sub-plots.
Rewatchability:
Very rewatchable. Since I saw this pilot I've been waiting for a chance to watch it again.
Three Things I Really Like About This Pilot:




Summer Glau as the heroic Cameron. There's something cool about an apparently slight, and very hot, young woman beating the living crap out of killer robots twice her size.


I was very impressed by the pilot's ending, firstly because it hinted that a couple of dangling sub-plots will be followed up on.


And secondly for what actually happened. It was a cool ending to the pilot. Not 100% sure it made sense, really, but it was still cool.

Three Two Things I Really Don't Like About This Pilot:




The opening scene is a long dream sequence. I hate that!


The baddie didn't have much on-screen menace or charisma.

Miscellaneous Comments:
Not much to add. It's good, I want to see more.
GRADE: A+