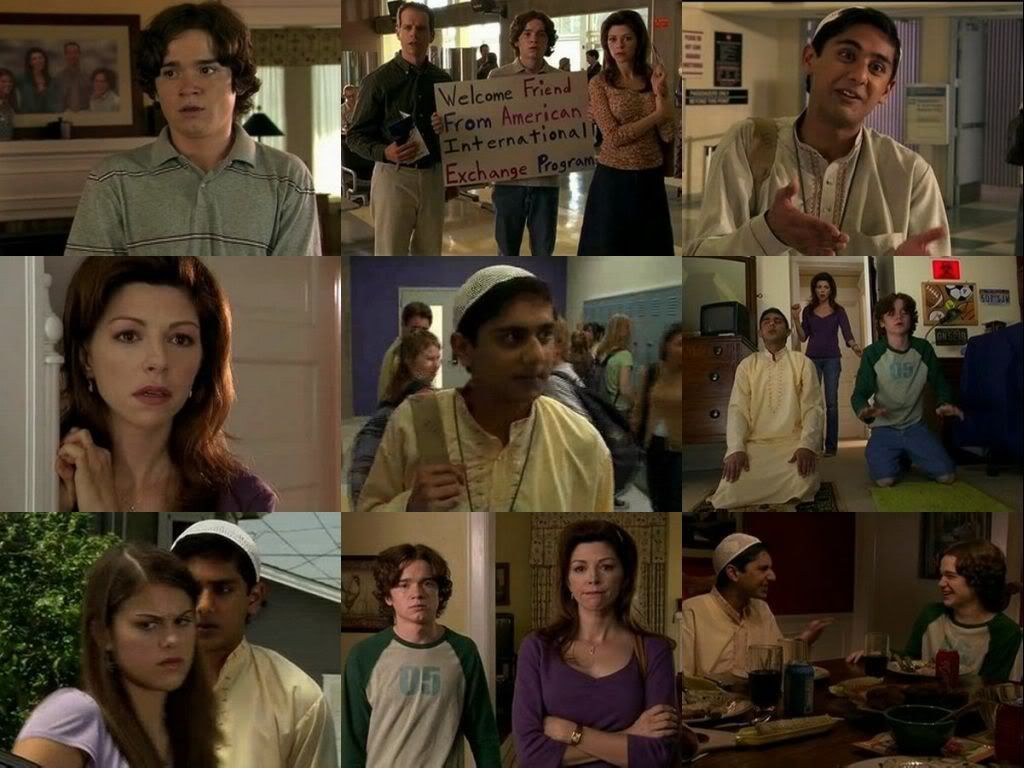 Aliens In America


two teenage boys (one a Pakistani Muslim) navigate the minefield of contemporary high school

Type of Pilot:
Comedy
Similar Shows:
Perfect Strangers (they are best friends, and one is foreign), The Wonder Years (it's narrated by the lead character and it's all kinda heartwarming), Malcolm In The Middle (the mum is the lynchpin of the family and she's awesome)
Strengths:
Dan Byrd is perfectly cast as Justin, the likable 16-year-old outsider.
Weaknesses:
Nothing major.
Impressive Characters:
The Mum.
Impressive Actors:
Amy Pietz (of Caroline In The City) is the real star of the pilot for me. She's the mum, and she hits everything out of the ballpark. It's obvious how much she loves her son, and how worried she is for him. Likewise, her horror at the arrival of foreign exchange student Raja is very real. And, most important of all, the emotional climax of the story rests on Pietz's shoulders. Although Dan Byrd narrates the story, and plays the central character, for the ending to have the right emotional punch we must believe in Pietz's performance. And she nails it. Perfectly. The pilot is more her journey than anyone else's. In the space of 22 mins she has you laughing and crying and everything in between. She's great.
Less-Than-Impressive Characters:
The dad is kinda bland.
Less-Than-Impressive Actors:
The dad is kinda bland.
Continuity:
None, I imagine.
Rewatchability:
A lot. Certainly, I'm keen to watch the pilot again.
Other Info:
This will air Mondays at 8.30 against (the superb) Prison Break and (the very weak) Chuck.
Three Things I Really Like About This Pilot:




Amy Pietz


Dan Byrd


Adhir Kalyan is, likewise, perfectly cast as Raja. He's very very funny. His first day in class, his reaction to Justin's hot sister, his dancing. It's all good. And when he has to tug the heart-strings, he manages that, too.

Two Things I Really Don't Like About This Pilot:




The dad.


The sister.

Miscellaneous Comments:
Great pilot. Looking forward to the series.
GRADE: A