Pictures used in the ratings chart are from the awesome Friday Night Lights Gallery.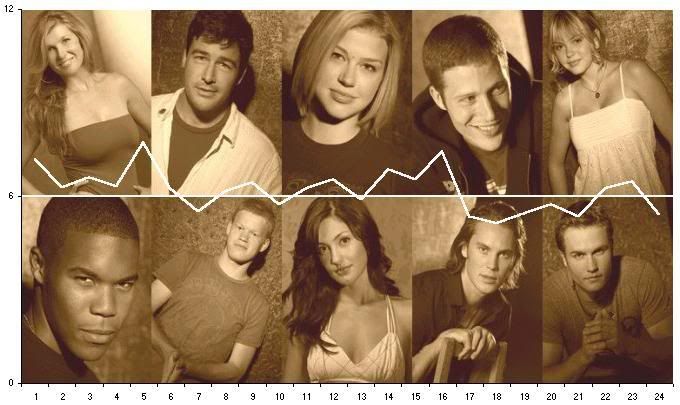 According to Michael Ausiello, NBC might move Friday Night Lights - the best show on TV - to Mondays at Ten. This is great news. Maybe. The show has always struggled in and around the 6 million viewers mark, but Episode Five hit an all-time series high, when it aired on Monday at Ten, on October 30th, 2006.

I say "great news. Maybe" because giving a show a full time berth behind Heroes means... Very Big Expectations. Heroes was the Number 2 Show on NBC last week, with viewership in the 11 million range. NBC want to find a show to hold onto that audience. Studio 60 and Journeyman have failed.

Could FNL do the trick? If the almost 8 million who watched the October 30th, 2006, telecast came back (and brought lots of friends) it might...