The Futon Critic does this every year, so I thought I'd give it a shot. My list will be shorter (since I concocted it over lunch today), but the idea is the same:

This is (what I think were) The Best Episodes Of 2007.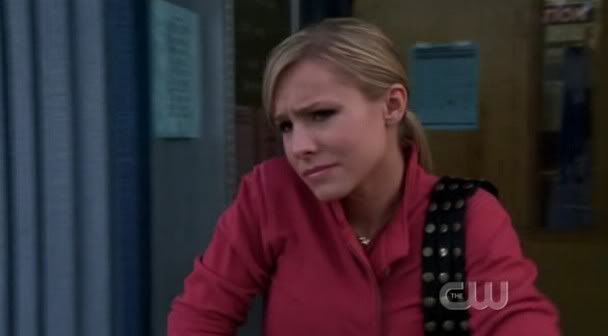 5. Veronica Mars. Series Finale. Haunting for all the wrong reasons. In this episode, we parted company with Veronica Mars and the denizens of Nepture for the last time and - since it was a premature ending - things were left in a sorry state. Veronica's last case had her in way over her head (and she knew it), and by the time it was over the two most important men in her life were in trouble. Veronica was responsibe for the situation her father was in, while Logan's own stubborness and love-for-Veronica was responsible for his (potential) problems. It wasn't ideal (since in an ideal world, VM would still be in production) but it was superb and memorable and that final two minutes was absolutely heartbreaking to watch (and re-watch over and over). Superb use of music, too. Impossible not to shed a tear.


4. Damages. Season Finale. Except for Vernonica Mars I cannot think of a time when I have seen a season-long story end so well. Every mystery was explained away and - in retrospect - made perfect sense. There were several twists and turns that I did not see coming (like the hiding place for the tape. Wow.) and the final two minutes were simply gut-wrenching to watch. (Superb use of music, also.) These are two of the toughest characters on TV and I can't wait to see where it all goes from here.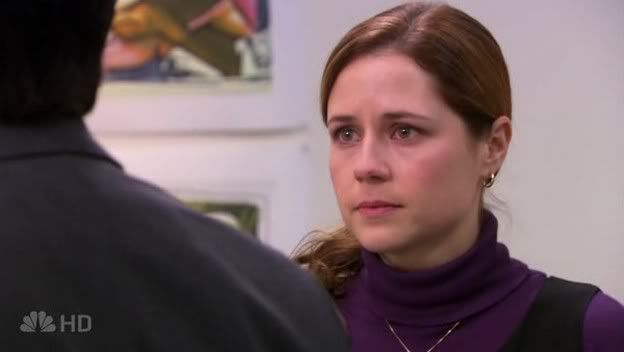 3. The Office. Pam's Art Show, directed By Joss Whedon. The Office is a very funny show. It's also a superb drama series. But - rarely - has it managed the beauty and depth that it did when Michael went to the Art Show to see Pam's paintings. His reaction and the conversation that ensued were simply wonderful. It was a pivotal moment for both characters and it was so special that Michael was the one who came through for Pam when she needed it most. Also wonderful was the fact that everything that Michael said was so completely in character for him, and such a perfect balance to the sort of day he had been having up until that. Impossible not to shed a tear.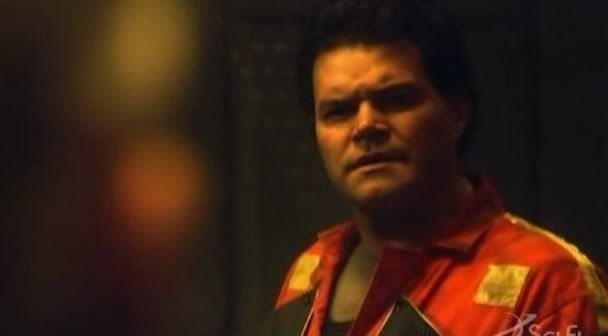 2. Battlestar Galactica. Season Finale. In the final moments of the third season of Battlestar Galactica the show revealed which of it's major characters were traitors. It was done worldlessly and stylishly (with superb use of music) and the effect was somewhat akin to being kicked repeatedly in the belly by a large shiny Cylon. Frak!


1. Lost. Season Finale. In the space of two hours (or two minutes, depending on how you look at it) the show completely turned it's world upside down. It also shook up our world, somewhat, as we sat at home watching. Suddenly we had a major revelation, some major answers and a lot of new questions (something Lost has always done exceptionaly well). But not since the pilot has the show seemed so full of possiblity and excitement. Hands down, the best episode of anything in 2007.