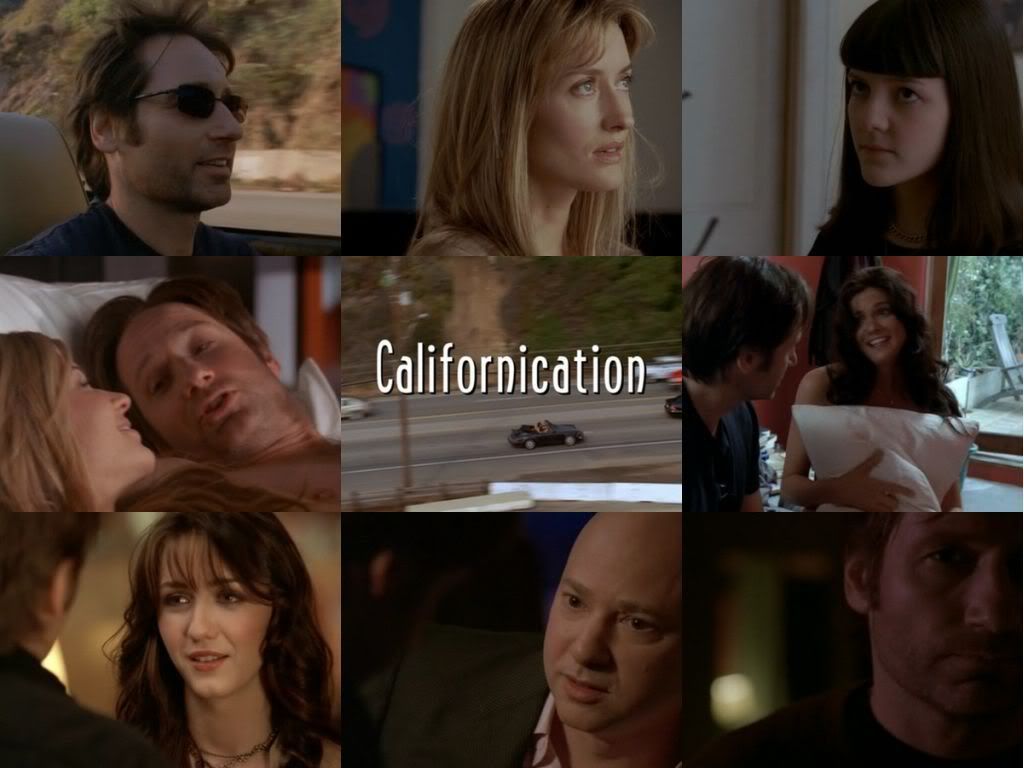 Californication


a blocked writer has a lot of sex

Type of Pilot:
comedy/drama
Similar Shows:
Mind Of The Married Man, Dream On
The Inner Light:
sex, not love
Strengths:
David Duchovny is excellent as the lead character. Simply superb. He brings less of Fox from X-Files, and more of Jake from Red Shoe Diaries. World-weary (and horny!). Natascha McElhone is likewise perfect as his ex-lover and the mother of his daughter. She maintains this air of amusement/bemusment when she's on-screen with Duchovny that is just a joy to watch. Madeleine Martin is also very good as the daughter. And Madeline Zima steals the show as one of the hero's many conqests. I want to see more of her. All of the women in this show have an air about them. Sexiness and intelligence.
Weaknesses:
None. They nailed it. You don't see shows like this on TV very often, so I'm gonna savour this one.
Impressive Characters:
The lead character is fantastic. Yes, he's a shit. But, he's great TV. I really want to see what he does next. And that's what a pilot should leave you feeling.
Impressive Actors:
David Duchovny, Natascha McElhone, Madeleine Martin, Madeline Zima.
Less-Than-Impressive Actors:
Everybody in the pilot is top notch. Evan Handler doesn't get a lot to do as the agent, but he's a fantastic actor so I'm sure he'll excel when it comes to his turn.
Continuity:
Not a lot, I'd say.
Rewatchability:
Not a lot. Although, it was funny and cool the first time, I'm more keen to move on to episode two now.
Other Info:
It's on Showtime, so there is a lot of nudity. Kinda like Duchovny's last show for them The Red Shoe Diaries.
Three Things I Really Like About This Pilot:




David Duchovny


Natascha McElhone


Madeline Zima

Miscellaneous Comments:
I love shows with central characters like this: Mind Of The Married Man, Slap Maxwell. He's a bit of a mess, really. Not a great boyfriend, not much of a writer (he's blocked), not a very nice person, and certainly not a great father. But, he is great TV.
GRADE: A+