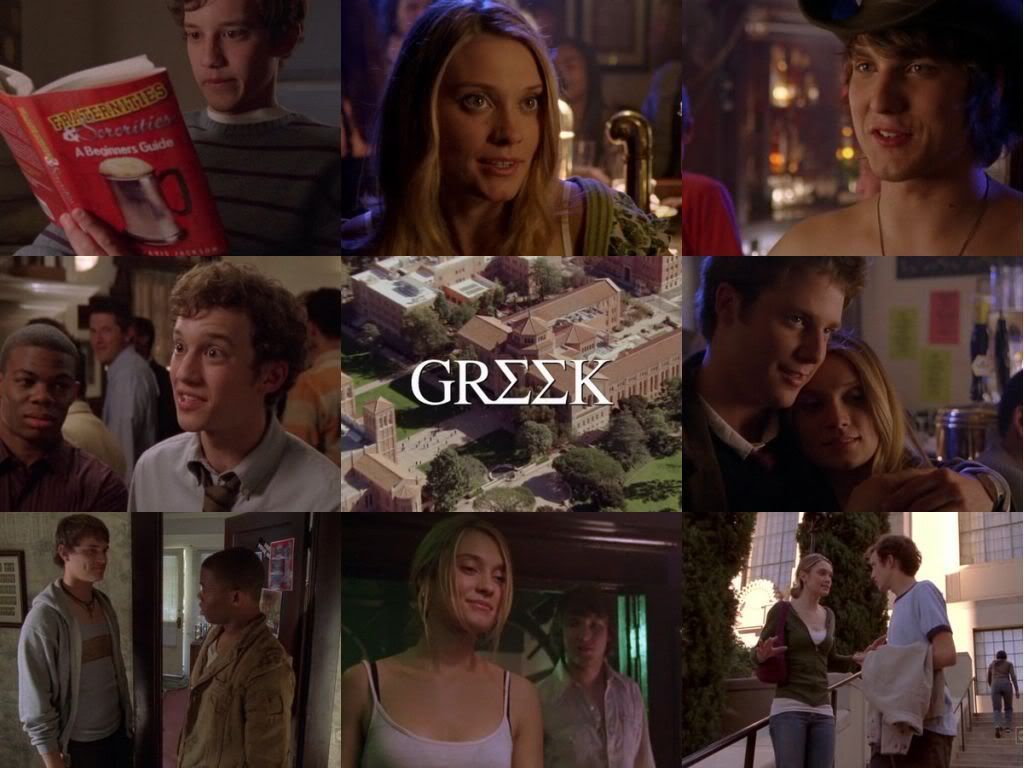 Greek


a brother and sister have very different experiences at college

Type of Pilot:
Soap Opera
Similar Shows:
Veronica Mars, Beverly Hills 90210
The Inner Light:
Being popular is tough.
Strengths:
A great cast (led by Spencer Grammer as the sister and Jacob Zachar as the brother), and a few twists and turns in the story.
Weaknesses:
We've seen all of this before(?)
Impressive Characters:
I like Spencer Grammer's character. She got some tough choices to make. She makes the wrong decisons, of course, but I have a funny feeling she's on a learning curve here.
Impressive Actors:
Spencer Grammer is superb as the main character. Grammer does a great job with a range of stuff and the character comes across as quite complex and layered. Jacob Zachar is immediately likable as the new kid in town (her brother). We've seen his type before, but Jacob does a good job in the role. Likewise, Scott M. Foster seems to doing the same thing Jason Dohring was doing on Veronica Mars, but he does it really really well. And, finally, Jake McDorman is perfect as the
nice-guy-who-is-really-a-bastard
boyfriend of the main character.
Continuity:
Strong, I'd imagine. It's a soap.
Rewatchability:
None. Soaps don't tend to have much repeat value. You watch it and move on.
Three Things I Really Like About This Pilot:




Spencer Grammer as Casey.


Jacob Zachar as Rusty.


The twist with Paul James' character.

Miscellaneous Comments:
I'm hooked and I'll be watching this.
GRADE:
A