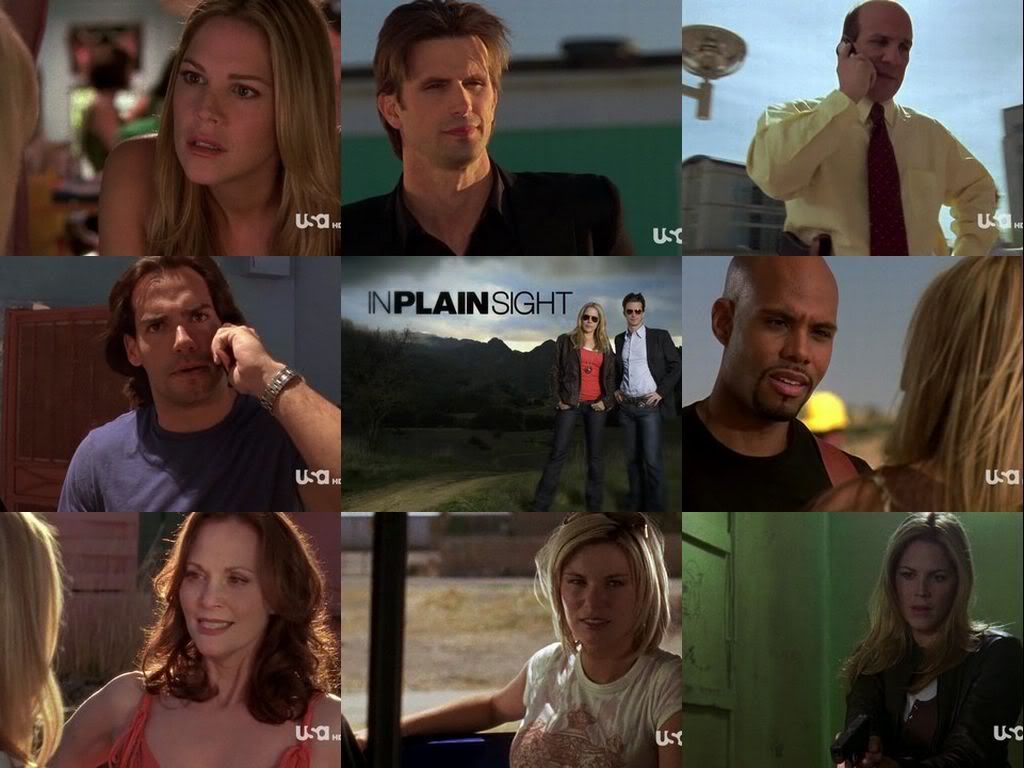 In Plain Sight


cases involving the Witness Protection Program

Type of Pilot:
Cop Show
Similar Shows:
The Closer (it's got a strong woman), Burn Notice (it's funny and the hero's family are a constant source of trouble), Saving Grace (it's very hot and sunny)
Strengths:
Superb cast, sense of humour
Weaknesses:
Is it just another cop show?
Impressive Characters:
Mary Shannon is the latest in a long line of break-the-rules kick-ass cops. She's great. Her partner (Marshall Mann) has a great chemistry with her. He gives as good as she does and he's smart enough to keep up with her. And seems, based on the pilot, to be the only man in her life immune to her charms.
Impressive Actors:
Mary McCormack is fantastic as Shannon. Passionate, sexy, funny, tough. Paul Ben-Victor makes a great impression as her jittery boss, Fred Weller is a great foil for McCormack (funny and interesting in his own right), Lesley Ann Warren (who I've had a crush on forever) is a scene-stealer as her mother, and Todd Williams & Cristián de la Fuente are perfectly cast as the men in her life (one a local cop, and the other her boyfriend).
Less-Than-Impressive Characters:
The sister was a bit blah.
Less-Than-Impressive Actors:
Nichole Hiltz made no impression on me in the pilot (as the sister) and if her character's drug past catches up with her and she vanishes into the Witness Protection Program herself it's fine with me.
Continuity:
Minimal. I imagine this will be driven by case-of-the-week stuff, all culminating in a finale where she sends her own sister into Witness Protection or something.
Rewatchability:
None.
Three Things I Really Like About This Pilot:




The lead actress.


The lead character.


The boss.

Three Things I Really Don't Like About This Pilot:




The sister.


The story was a bit muddled, so you were left wondering who exactly who murdered who and why. There were a heck of lot of murderers in this one story. Everything else came together perfectly, but the story... didn't.


The sub-plot about the foreign girl who wanted new breasts was a bit pointless.

Miscellaneous Comments:
One of those shows that just clicks from the moment it starts. Despite some flaws it was great fun to watch.
GRADE: A-