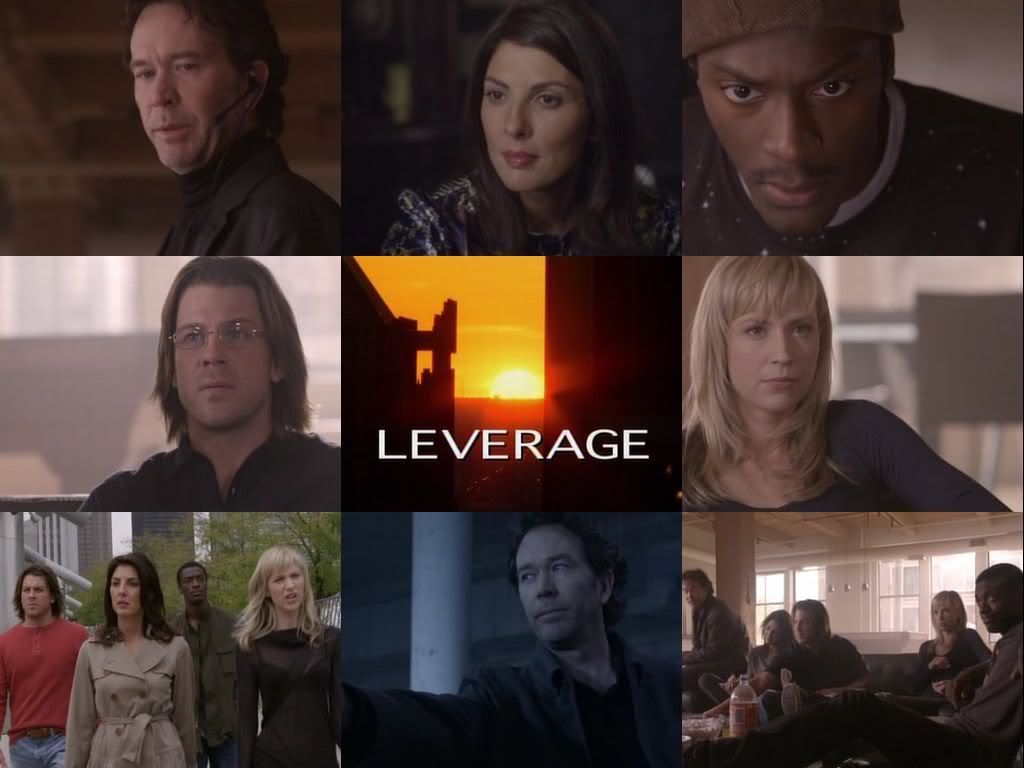 Leverage


thieves help ordinary folk defeat bigger thieves

Type of Pilot:
Comedy; Action;
Similar Shows:
Hustle (good crooks cleverly outwit bad crooks), Mission; Impossible (good spies cleverly outwit bad spies), Three (thieves with special talents team up), The A-Team (a mysterious group helps ordinary folk)
The Inner Light:
If no one else can help, and if you can find them, maybe you can hire...
Strengths:
Light fun.
Weaknesses:
See it before.
Impressive Characters:
Nate Ford, the "one honest man" in the group is interesting. His quest to get revenge for the death of his son makes him stand out from the crowd a bit. He's the Jim Phelps of this group, the one with the plan. The rest of them are typical of the characters you find in this kind of thing.
Impressive Actors:
Aldis Hodge was the best thing about the pilot. He's cool and all his one-liners hit the mark. He's not the main character here, but he should be. Gina Bellman is also a bit of scene-stealer. She's very sexy and her chemistry with Timothy Hutton is right where it should be.
Less-Than-Impressive Characters:
All the characters are typical of what you find in this kind of thing.
Less-Than-Impressive Actors:
Christian Kane (one of my favourite actors) seemed curiously off his game in this one, and Beth Riesgraf was the absolute weak link in the cast. I bought none of what she did.
Continuity:
Can't imagine that there will be much.
Rewatchability:
None.
Three Things I Really Like About This Pilot:




Aldis Hodge


Gina Bellman


Timothy Hutton

Three Things I Really Don't Like About This Pilot:




Christian Kane


Beth Riesgraf


The "twist" halfway through the pilot was predictable.

Miscellaneous Comments:
Exactly what it sounds like. Nothing more, nothing less. Done right, it could be fun.
GRADE: B